Contact Us
Vincent Vinci, CPA
Founding Partner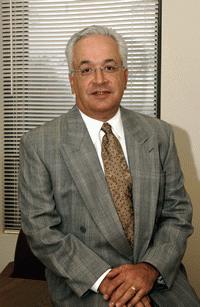 Email:
Loading Email...
Vincent Vinci is a founding partner with Sinel, Wilfand & Vinci CPAs, Inc., which was established in 1982. His prior experience includes the position of Senior Accountant and Associate with David Allen & Associates, the predecessor firm to SWV, CPAs from 1977 to 1982. He was Vice President of Administration & Accounting for Borrelli Inc., a costume jewelry manufacturer, from 1973-1977. Vin began his accounting career with the firm Laventhol & Horwath in 1969.
Vin holds a Bachelor of Science in Business Administration from Bryant College. He is a member of the Rhode Island Society of Certified Public Accountants, and a Past President, and is currently a member of the Ethics Committee and the Legislative Affairs Committee.
He is also a member of the American Institute of Certified Public Accountants, and a past member of Council.
Vin is very active in the local community, he is on the Board of Directors for the Cranston Chamber of Commerce, and a Parish Auditor of the Holy Apostles Church.
In his time away from the office Vin enjoys traveling and skiing. He is also a connoisseur of our area's many fine gourmet restaurants.